Energy Map of Texas Ornament
2021 Texas General Land Office Holiday Ornament
This ornament is inspired by Commissioner George P. Bush's Energy Map of Texas. Featuring a pumpjack on one side and a wind turbine on the other, we pay tribute to the Texas energy industry and highlight the all-of-the-above approach that Commissioner Bush believes is necessary to power our great state.
Map/Doc

96574

Collection

Object Dates

2021 (Creation Date)

People and Organizations

George P. Bush (GLO Commissioner)

Height x Width

2.5 x 2.5 inches

6.4 x 6.4 cm

Comments

See this StoryMap for an online, interactive overview of energy in Texas.
Energy Map of Texas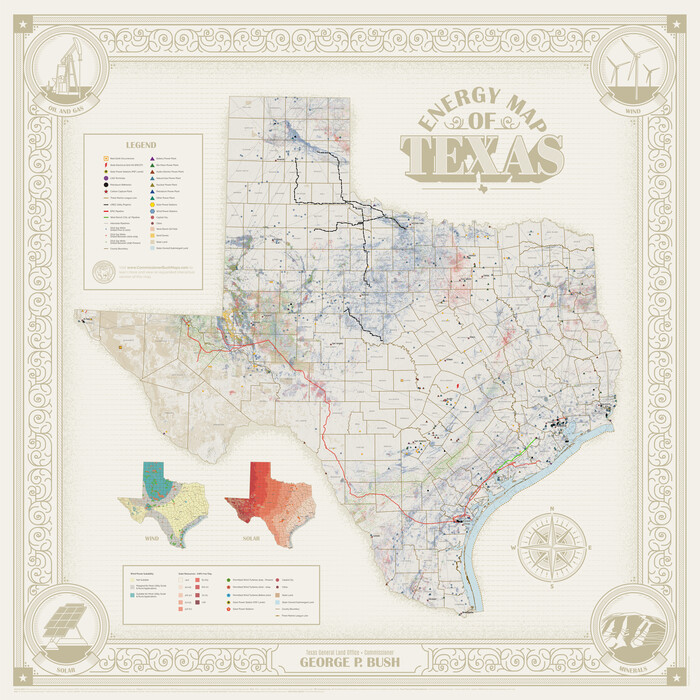 Print $20.00 - Digital $50.00
Energy Map of Texas
Size 36.0 x 36.0 inches
Map/Doc 96436
Part of:

Save Texas History Collectibles